The Indy 500 competition returns and, from the hand of Fernando Alonso, Kimoa launches a new cap.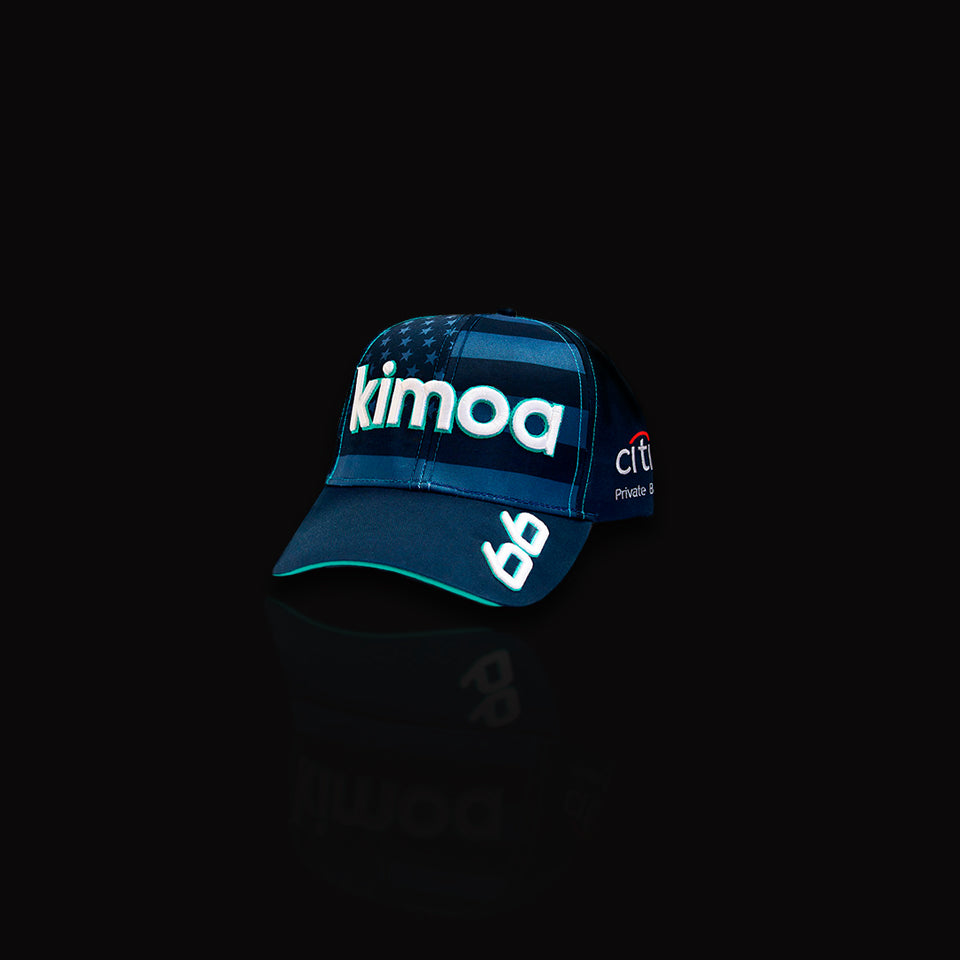 We present the latest collaboration with the motorsport universe to celebrate Fernando Alonso's return to competition next August. It gives life to a capsule collection signed by Kimoa that begins with the launch of the Indy 2020 Blue cap with curved bill and a 66 in honor of the number that the Asturian pilot will use for the race. An interior screenprint inspired by the circuit's "brick yard" , as well as the classic K embroidered in the same shade of green as the profile. On the front is printed in a light 3D of blue tones the US flag, the country that hosts this legendary American competition, with Citibank logos embroidered on both sides. On the back, above the velcro closure, the symbol of the triple crown next to Alonso's signature.
A piece that cannot miss among fans of the motor world.
The Indy 500/2020 collection is completed with one more cap, three T-shirts and a sweatshirt, which create two product families, all made of organic cotton or recycled PET and with the characteristic Kimoa Racing Clothing patch.
At the first of them, inspired by the team, belong the Kimoa Cap Indy 66 cap, the Kimoa T-shirt Indy 66 and the Kimoa Sweatshirt Indy 66.
To highlight of these three pieces, the color, extracted from the car itself, the set of cuts that recalls the angle of the curves of the Indianapolis Motor Speedway circuit and the line of the print, inspired by the symbols of the American roads.
The second one, more "lifestyle", is made up of the Glory is Our Goal and America 66 t-shirts, both with an illustration of a race car of the 70s, finished with a vintage aesthetic. As a special innovation, the first t-shirt is designed with the colors that Fernando usually brings in his helmets: red, yellow and blue, this time a different tonality providing a unique and vintage touch.
As the Indianapolis 500 starting call says: "Ladies and Gentlemen, start your engines!"