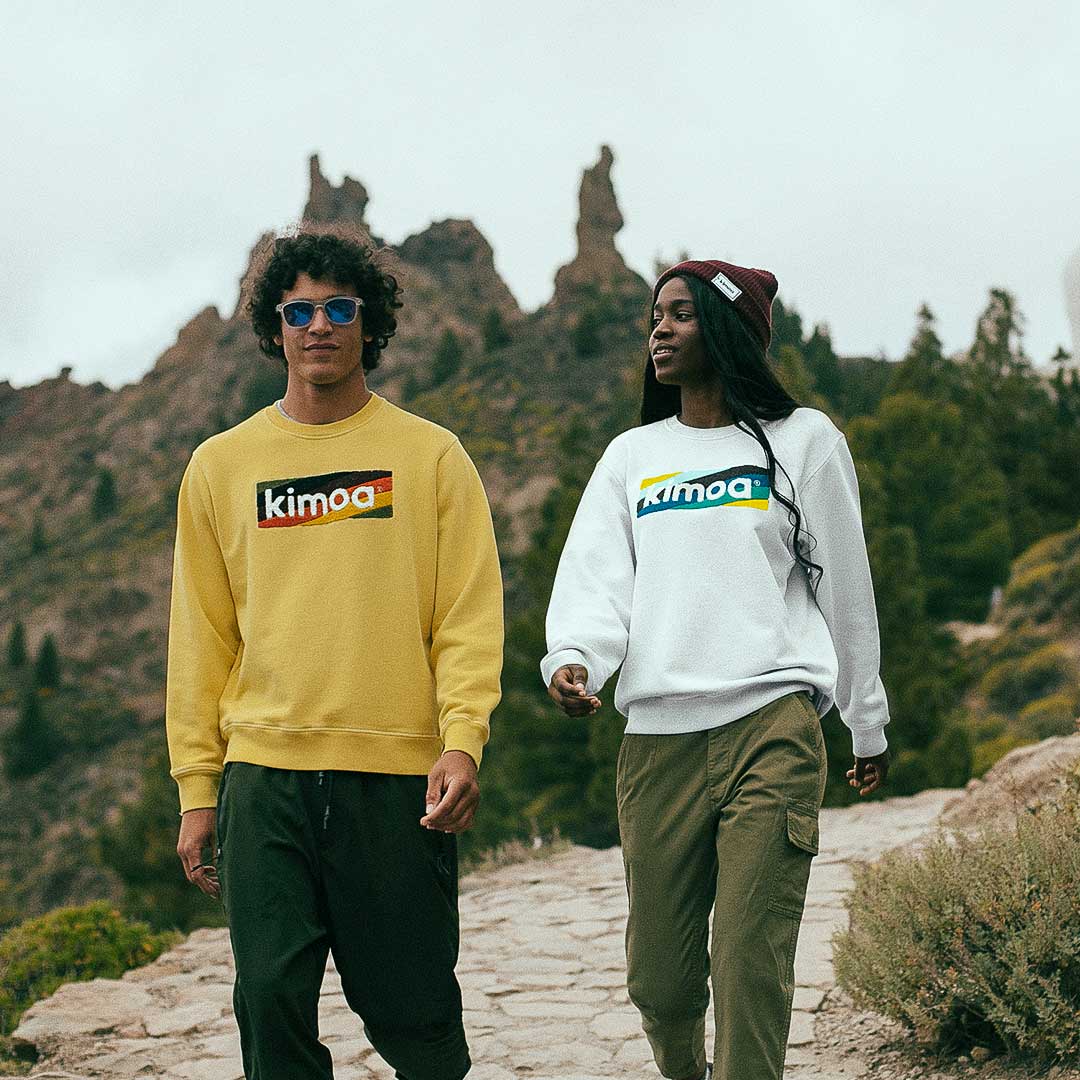 Kimoa Iconic has arrived. It is a selection of clothing items that go beyond the seasons, which in a record time have become in truly icons of the brand.

Sustainable garments of recycled fabric
The first icon of the brand was the Streaky T-shirt, from the AW18-29 collection, which was released in glittering grey, maroon and blue colours, and it was made with 100% recycled cotton. Due to its high demand, it was released again during the next SS19 collection and currently it is still for sale with the three same designs in terms of colours. However, it has been decided to continue with the sustainability philosophy of the brand and now they were made with recycled fabric, Recovertex, with all the official certifications.
Besides this T-shirt, the Stripe sweater from the AW19-20 collection –launched on October, 21st, which was the one that Fernando Alonso was wearing when he went to the Spanish TV Show El Hormiguero– was also very successful because it was sold out in barely 48 hours. Therefore, the brand wanted to make it its second iconic piece, and it will be available again for the SS20 season not only in its two original colours –vibrant yellow and deep blue– but also in white ice colour, with the detail in terrycloth.
A T-shirt and a sweater that have come to stay.
And you, what other clothes would you like for them to achieve the status of the new Kimoa Iconic?