KIMOA SPECIAL GUEST: NACHO YANES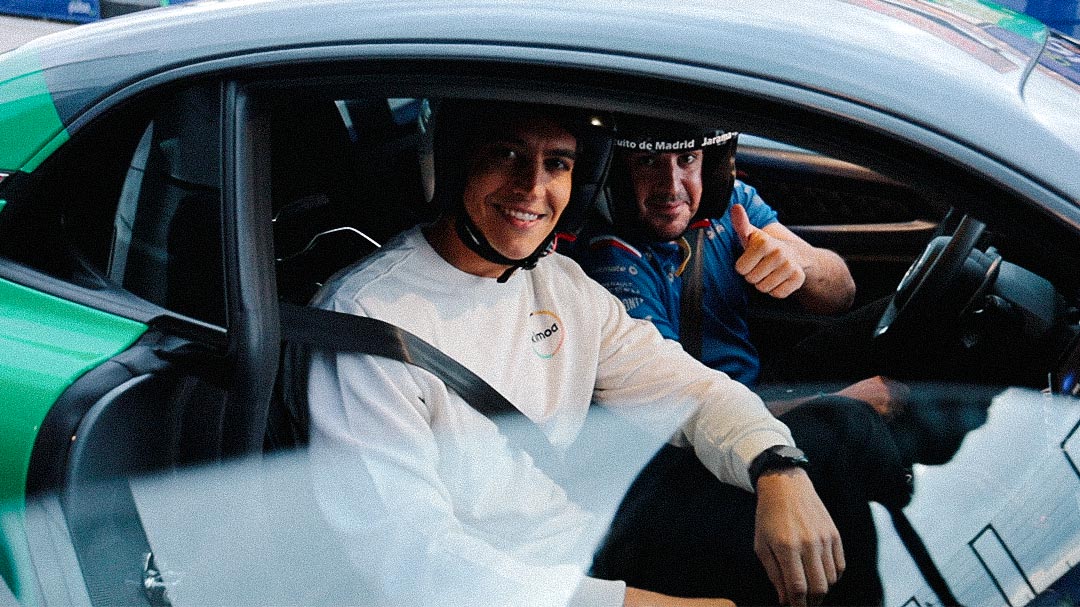 Meet Nacho Yanes, our special guest at the hot lap with Fernando Alonso
Nacho is a versatile person who does not like to be pigeonholed as he currently combines his facet as a technology consultant (perhaps the most unknown field for those who follow him), a content creator through the different social platforms, and a model for reputable brands. National and international.
Nacho's journey on social networks dates back seven years since he has always been passionate about photography and fashion. That is why he knows Kimoa as a consumer, and it is the versatility of our garments, style, and that they are very comfortable that he likes the most. His favorite clothes are sweatshirts.
Naturally, he began to share his images without great pretensions until the followers started to arrive, the brands contacted him, and he decided to dedicate himself to it.
His hobbies are sports (soccer, paddle tennis, running, and gym, nothing can resist him, and he tries to find a place within what his schedule allows him). He is also passionate about movies and enjoying time with his family, friends, and of course, his partner Laura Dosouto, who supports him, guides him, and gives him support to keep his feet on the ground.
When he received the news that he would be invited to be Fernando Alonso's co-driver, he couldn't believe it. In his own words: "It was a spectacular surprise. In addition, recently, I have seen his documentary with which the emotion has been greater. It is a dream come true, and I feel privileged by this incredible opportunity".
He continues telling us about his sensations: "The experience was pure adrenaline and unforgettable. As well as meeting Fernando. It has been very exciting since I have realized how humble, close and natural he is. In addition, I have experienced first-hand the competitive gene that leads him to go to the limit".
"I would repeat it a hundred times," he tells us, and here we want to share the unique and unforgettable experience that we all live in the Jarama Circuit with our friends of Castrol.