SECOND COLLECTION OF KIMOA RACING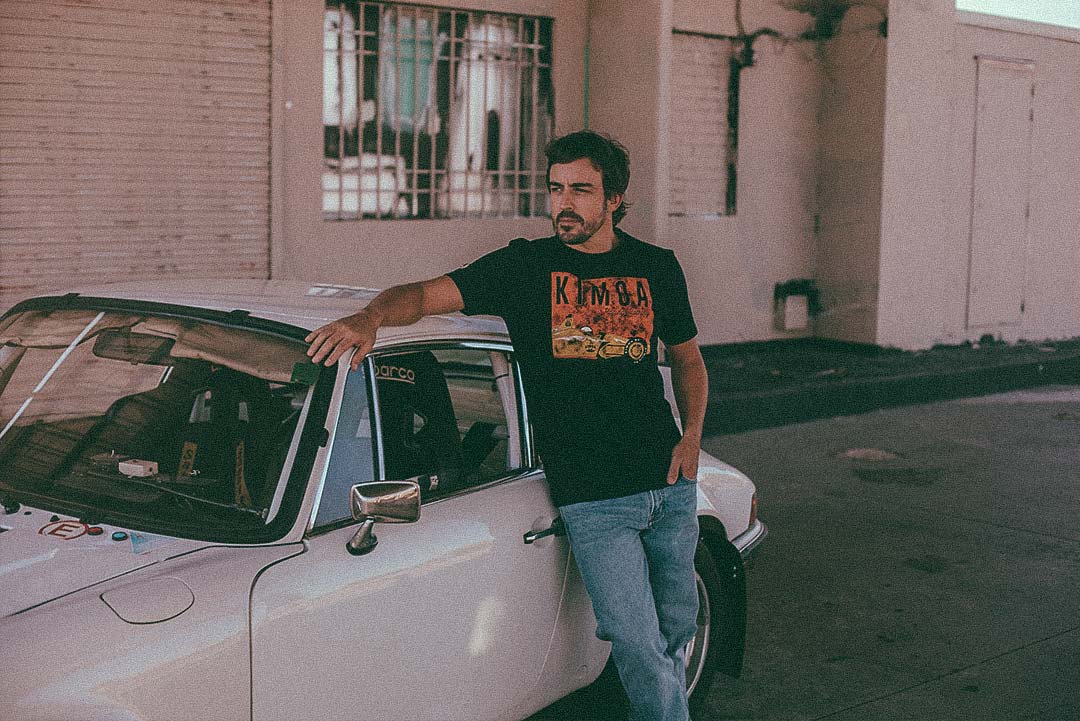 Inspired by the Motorsport Heritage of the 1970s and with the collaboration of Fernando Alonso...
...– two-time Formula One World Champion and winner of the 24 Hours of Le Mans two times in a row – the brand launches the second collection of streetwear clothing of Kimoa Racing for this upcoming autumn-winter.
The clothes of the new collection will take you to those times when Nordschleife circuit was known as "The green hell", when the never-ending straights went into "il Parco di Monza", when the planes landed on Silverstone circuit, when Daytona speedway unveiled its incredible banked turns, when at the Indy they decided to replace the milk with champagne for the celebrations… when the first engine started to roar.

Kimoa Racing is composed of streetwear clothing
Kimoa Racing is composed of streetwear clothing inspired by the iconic racing looks of the circuits of the 1970s.
New fabrics, colours and finishes that evoke the true vintage essence of the motorsports. The patches we incorporated in the racing sweatshirts, jackets, caps and T-shirts, following James Hunt or Steve McQueen style, are the main attraction of this collection.

Sustainable fashion: we care for the environment
Following the sustainability policy of Kimoa, Kimoa Racing collection has been made with 100% organic cotton, which makes this fashion collection a sustainable product that helps to preserve and protect the environment.
Will you join us on this journey? #KimoaRacingClothing