THE NOTEBOOK: EDGAR PLANS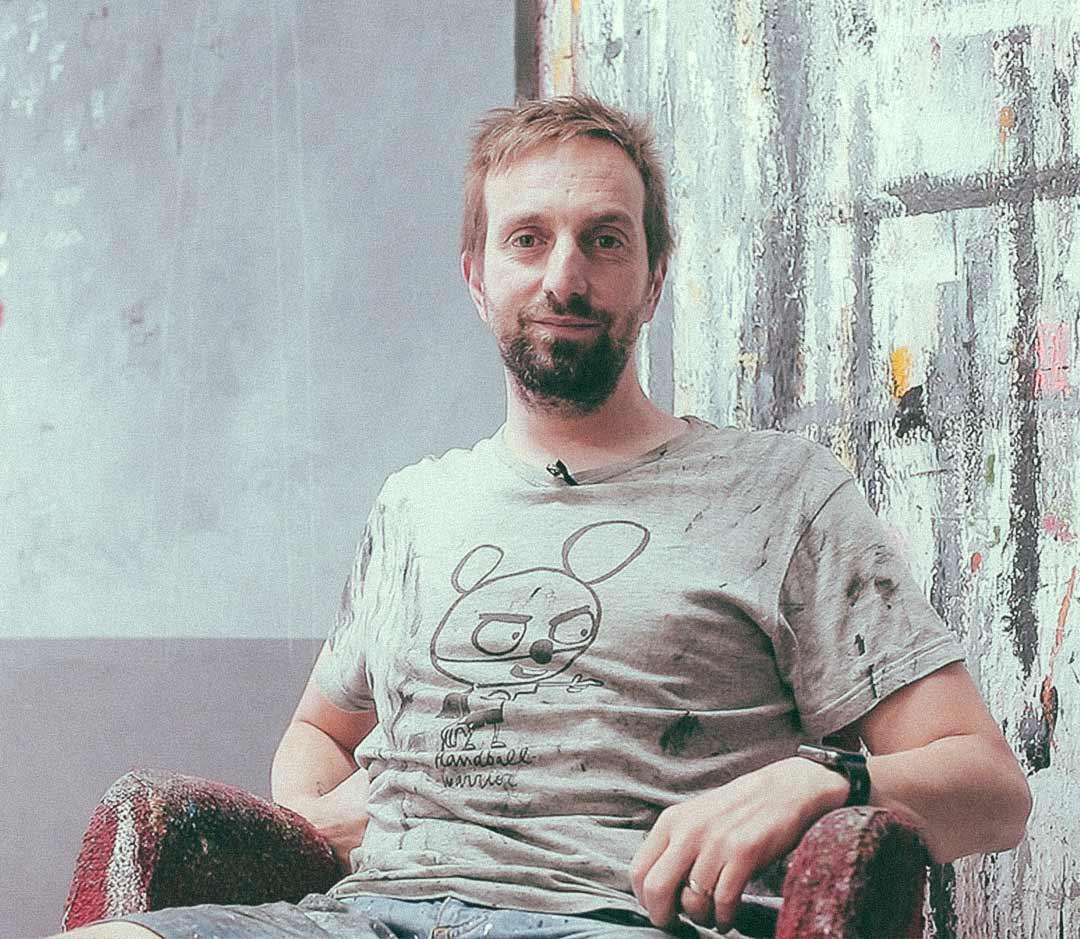 His favourite places' notebook.
He was born in Madrid but his heart is in Asturias. Edgar Plans can't remember how, where or when he started to paint. His style is urban, free, like the one the children create. His "Animal Heroes" stem from it, and together with his colourful and expressive stamp, this led him to the international recognition he now enjoys. But there is one thing he remembers very well: his favourite places' notebook. Now, he will share them with Kimoa in this K Diaries.
Edgar collaborates with Mission Blue
Because of the love at first sight with an artistic wall painting that Edgar Plans did for a famous restaurant of one Hotel located in Gijón, ten years later it arose a collaboration around the supportive project created by Kimoa to support Mission Blue. Edgar Plans participated transforming a surfboard of the brand to be auctioned on eBay. All the funds collected were donated to the Balearic "hope spot" whose aim is to recover the Balearic Posidonia.
His mission this time around is quite different. In this occasion he has to tell us about his favourite places.
MY BAR:
I don't have a bar. I always let my friends to decide where to go. Actually, the best bar is the bar where your friends are. Something I really like having is a coffee around mid-morning. I go to have this mid-morning coffee to the Bar Castañón (Villaviciosa), which is close to my study. It is a small place but very quiet to work with the laptop and read the newspaper. Her owner has a vegetable garden and besides a tasty coffee she makes a Spanish omelette, with home produced potatoes and free-ranged eggs that tastes… you can't imagine how good it tastes.

MY SQUARE:
The more you travel the more squares you know. But I prefer parks. Two parks that I find full of life and where I like to sit and feel like I'm part of them are Central Park (NY) and Hyde Park (London). Both captivate you due to their details, their wide variety of people, their activities, the nature…
MY WALK AROUND:
When I travel I try to stroll as much as I can, I like to wander through the streets on foot as if I were another inhabitant of the city and discover small details while I'm walking, for example, those little details that are far from the usual touristic route that are the everyday details for the inhabitants of the city.
But a place to go for a walk that inspires me the most is Gijón. You start walking next to the wall of San Lorenzo's beach towards El Rinconín. When the promenade ends, you take the coast road that takes you to El Cuervo hill, where you can see the immensity of the sea and the cliffs. The sound of the rough Cantabrian Sea waves crashing against the rocks is shocking. I usually do this route in the morning, after I wake up, when there are only a few people, and with the sound of the sea being my only companion.
MY ROOFTOP TERRACE:
I keep great sights in my memory. The last one I would say that is watching the dawn from the Empire State's (NY) viewpoint. It was incredible. But, being from Asturias and being a very passionate about biking, I like to get lost while riding my bike through Asturias. You always find great panoramic views of natural landscapes that make you fall in love with.
MY THEATRE or CINEMA or CONCERT HALL:
My cinema is one that my friend's father organized in the 1985-90 inside his property for all the kids of the area. With a TV and a VCR he gave us the opportunity to watch amazing films. The seats, actually, it was a board on some bricks, with a capacity of 30-40 people. We could take the dinner to the cinema. It is a great memory.

MY HIDDEN PLACE:
My study, my little universe.
MY TABLE:
Whenever I travel to Madrid I always stop by Cristina Oria. It is in Conde de Aranda Street. Besides, it has an incredible gourmet shop where you can buy their products.
MY CULTURAL SPOT:
In Spain we have great museums but I always go over and over to the British Museum, in London; the Louvre, in Paris; and the Metropolitan Museum, in New York. For me these are three great pillars of culture that I can't avoid and that attract me each time I visit these cities. Something I do at least once a year is to visit the Prado Museum, in Madrid, of course.
MY FAVOURITE SHOP:
I love a good bookshop with a great selection of illustrated books. They are dwindling… and whenever I go to a city I try to find one to get lost inside it for a long while.