THE VALUES by SILVIA TERRAZZI x KIMOA LAB02
Whatever happens and wherever you are, she is always looking for a way to achieve your goals.
Silvia, born in Pisa and the protagonist of the new Kimoa LAB02 eyewear campaign, considers herself an active person by nature. She has always practiced sports since she was young and after trying various modalities she began to dance and later entered the world of rowing, which radically changed her lifestyle 13 years ago. To this day, she practices at a competitive professional level after having started with some regional competitions until reaching the Italian national and later international championships.
Today she tells us more for KDiaries how her career has been.
HOW DID YOU START THIS SPORT?
I come from the dance, and I started by chance thanks to friends of my parents
WHAT MOST FASCINATES YOU ABOUT SPORTS THAT YOU PRACTICE.
What fascinates me the most are the sensations found in the boat, in contact with nature and when the boat flows over the water. To this is also added competitiveness, competition and trying to improve every day.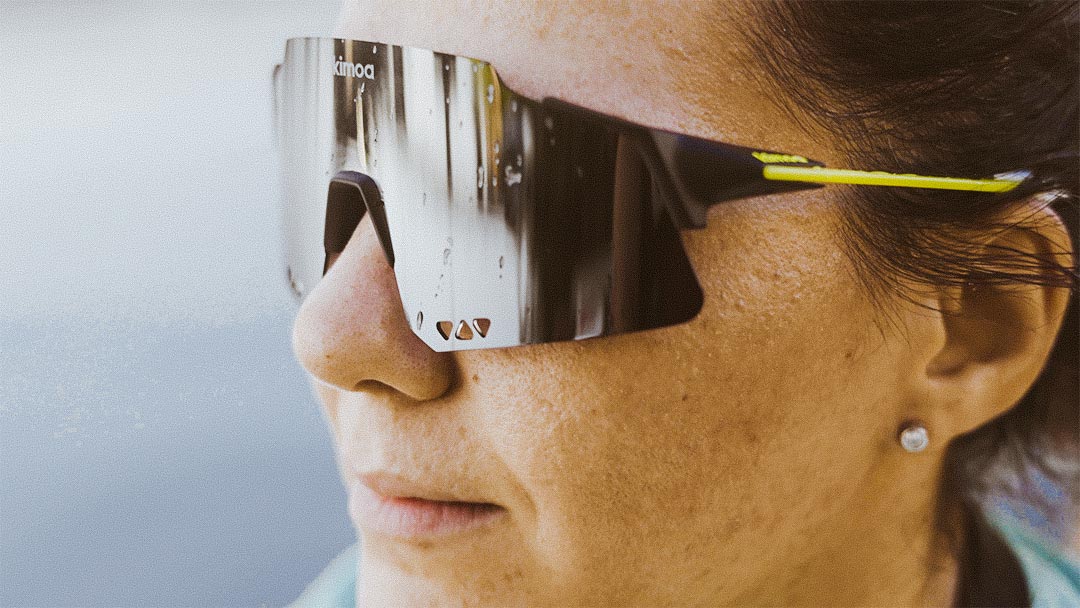 SOME ACHIEVEMENTS OR RESULTS OBTAINED WITH THIS SPORT:
I have won some Italian championships. I have also participated and won European and World Championships in the Junior and Under 23 categories, I have participated in European and Senior World Championships and classified a boat for the 2020 Olympic Games.
WHAT ARE YOUR DAILY HABITS AS AN ATHLETE?
I train twice a day almost every day, alternating boat training and athletic training in the gym. Naturally, I pay attention to the diet and supplementation as well as the lifestyle in general that are part of the athlete.
WHAT KIND OF CLOTHES DO YOU USE IN YOUR TRAININGS?
To go out in the boat I use a rowing suit and a shirt, integrating it with thermal clothing (shirts and pants) in the winter.
WHAT DO KIMOA LAB 02 SUNGLASSES ADD TO YOUR TRAINING?
The Kimoa LAB02 sunglasses are essential on the boat because they protect me from the sun, rain, and wind. They also give me a touch of style.
WHAT VALUE DO YOU THINK DEFINES YOU BETTER AS A SPORTSMAN AND WHY: To be determined, because whatever happens and wherever I am, I always look for a way to achieve my goals.
Follow her on her Instagram profile @silvia.terrazzi and don't miss her day to day.